TheMembers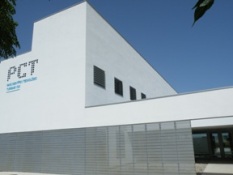 Parc Científic i Tecnològic del Turisme i del Oci

Joanot Martorell, 15 - 43480 Vila-seca
Tel. 977 394 871
Contact person: Meritxell Fuguet
www.pct-turisme.cat
info@pct-turisme.cat
Description

The Science and Technology Park Tourism and Leisure is an organ of coordination and management of research, development, innovation and entrepreneurial development in tourism and leisure. Promoted by University Rovira i Virgili, the Town Council of Vila-seca and the Federation of Employers of Hotel Business and Tourism in the Province of Tarragona (FEHT), has as a mission to become a pole of knowledge-economy in tourism with international projection, thus how to generate an ideal environment for the investment in research in tourism and leisure. Three units of research work at present in the Park. The Consortium for the Improvement of the Competitiveness of the Tourism and the Leisure in the regions of Tarragona develops seven programs funded by the European Regional Development Fund (ERDF). Also the Observatory of the Foundation of Touristic Studies Costa Daurada, created in 2001, works in PCT. And finally the Unit of Transfer of Technology is placed in the Park. It elaborates innovation projects ad hoc for the tourism sector.
Main Areas
-
- Leisure
- Touristic technologies
- Touristic product development
Services
- Business Incubator
- Research and innovation services
- Project management
- Training and meeting rooms
- Reception and security services
Other interesting information
With a surface of 1.200 m2, the PCT has mechanisms of incubation for innovative entrepreneurial groups, undertaken from technological basis or institutions innovative of the touristic sector, and provides services of added value in some facilities of great quality. Part of its offices are disposable for the of the FEHT.
Administración y Oficina Técnica: Centro de Empresas de Nuevas Tecnologias B-27, Parque Tecnológico del Vallés - 08290 Cerdanyola T: 93 582 45 45
Sede Social: Parque Científico de Barcelona, Baldiri Reixac, 10-12 - 08028 Barcelona -
Legal warning
-
Privacity Policy