TheMembers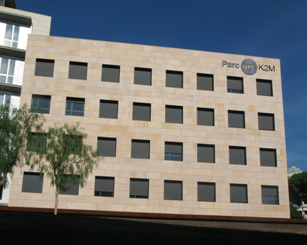 Parc UPC

Campus Diagonal Nord, C/Jordi Girona, 31 - Edifici Til·lers 1a Planta - 08034 Barcelona
Tel. 93 413 77 39
Contact person: Elisabeth Jordà
http://www.upc.edu/parcupc/
parcupc.info@upc.edu
Description

Parc UPC is an innovation environment with a large amount of knowledge and technology whose mission is to return value to society and promote better quality of life. Parc UPC provides facilities, technological infrastructures and value-added services, all aimed at fostering synergies between research stakeholders and companies and ultimately designed to ensure the success of your project or enterprises.
Main Areas
- ICT; Robotics; Electronic Engineering and Instrumentation
- Biomedical Engineering; Biotechnological Engineering; Vision Science
- Nautical and Marine Sciences; Marine Technologies
- Energy; Photonic technologies
- Materials, Mechanical and Civil Engineering
- Mechatronics Engineering; Nanoengineering
- Bioengineering and Food Engineering
- Environmental and Landscape Engineering
- Aeronautical and Space Engineering
- Geoinformation and Remote Sensing Technologies
Services
- Innovation and research services
- Certification of R&D projects
- Maintenance and security services
Other interesting information
Parc UPC has over 100,000 m2 of buildings and 334,000 m2 of grounds distributed between six regional hubs located in Catalonia: Barcelona, Castelldefels, Terrassa, Viladecans, Vilanova i la Geltrú and Manresa. Parc UPC is home to numerous reputable Technology-Based Companies, Research Centres and Institutes and University-Industry Projects that operate within the framework of a technological university (UPC - BarcelonaTech) that provides entrepreneurship and business development services and support: 50,000 m2 of buildings, 10 hectares of agricultural land, 48,000 m2 of buildable land, Greenhouses and Fab Labs.
Administración y Oficina Técnica: Centro de Empresas de Nuevas Tecnologias B-27, Parque Tecnológico del Vallés - 08290 Cerdanyola T: 93 582 45 45
Sede Social: Parque Científico de Barcelona, Baldiri Reixac, 10-12 - 08028 Barcelona -
Legal warning
-
Privacity Policy